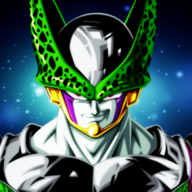 Elite Saiyan Warrior
Super Saiyan

So, I saw another user post his YouTube channel, I'm like "Can I do that..?" I contacted Beerus.
Alright, I've gotten the "Okay" from
@Beerus
to post this, sooo... here's me and my attempt.
I use "Cell" as a fun way of participating on the forums, but my real name is Carlos. I love video games.

Anyhoo, my channel is for gaming uploads.