A live-action Dragon Ball Z cinematic universe from Disney is being rumored which would adapt the popular anime series.

The rumor comes from one of my favorite Instagram artists, ultraraw26, who claims to have heard Disney is planning a new live-action Dragon Ball franchise with the hopes of replicating the massive success of the Marvel Cinematic Universe.

The Instagram user notes this is only a rumor and doesn't know if it is true, but that he hopes to see Super Saiyan 4 make an entrance one day on the live-action screen.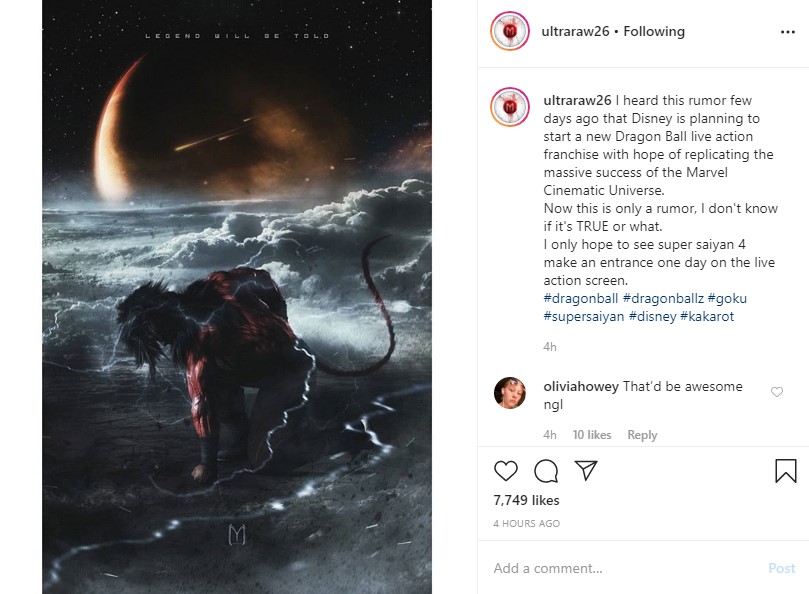 Source
In case anyone is wondering, Disney acquired the film rights when they purchased Fox as the movie "Dragonball Evolution" was released by them in 2009 and they still held the rights at the time Disney purchased them. I am not sure how this would go down or if it would be any good but it is interesting news.